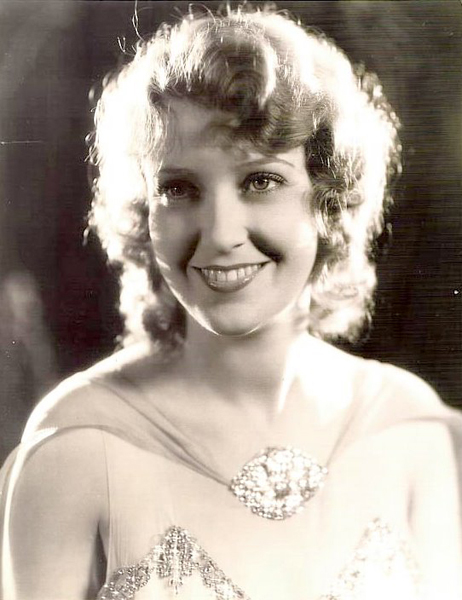 A young shot of Jeanette MacDonald, today's birthday girl. She was gorgeous, talented and wildly successful and should have enjoyed every happiness in her life. I just posted on YouTube a couple interviews that are revealing and informative. Both are from 1959. She only lived another five years.

In the first one, Jeanette discusses the release of her record album with Nelson Eddy, "Favorites in Hi-Fi." For myself, I noticed how her speaking voice went rather flat and emotionless when asked about her Bel Air home with husband of record Gene Raymond. Interesting…

In the second interview, Jeanette reveals she's having sleepless nights and wrestling with herself, trying to write her autobiography. It was never finished or published in her lifetime. Because I did eventually publish the unfinished typed manuscript with all her handwritten notes on it, we can see in hindsight what she couldn't bring herself to write for "public consumption", to quote Nelson Eddy.

That she admits her marriage to Gene Raymond is troubled and they've come close to divorcing a few times is surprising and she only briefly mentions dating Nelson. She also apparently took out a reveal of at least one failed pregnancy. She is bright and energetic in the interview and one wishes that her story had a happier ending.

Note that the unfinished typewritten manuscript with Jeanette's handwritten notes was finally annotated and published in 2004; more on the back story of what happened after this interview can be read here. When you hear how positive and upbeat Jeanette still is in these interviews, it's devastating to read how her daily life was just a few short years later.
I can't help but think of the TV interview Nelson gave the day after Jeanette's death, where the man asks Nelson something about did his relationship with Jeanette change (after the success of "Naughty Marietta", which made Nelson a movie star like Jeanette). Nelson visibly tenses up for a moment. It's moments like these when one sees the dear price they paid for their private years together.
Enjoy the interviews!